I had the good fortune to be invited to two life changing events in Mumbai this last week.
1. To attend private teachings with His Holiness the Dalai Lama & act as a facilitator for group discussions afterwards for Vidyaloke shishyas.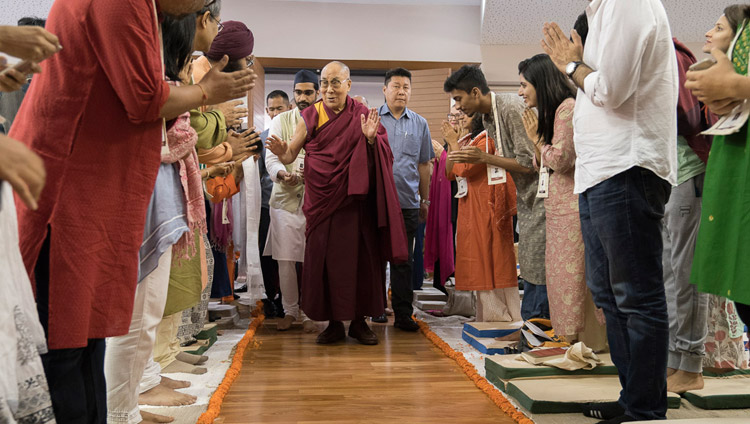 2. To speak to the young women at the J.B. Petit High school for girls, as part of the One Billion Rising Campaign launch in India by Kaizaad and Mahabanoo Mody-Kotwal.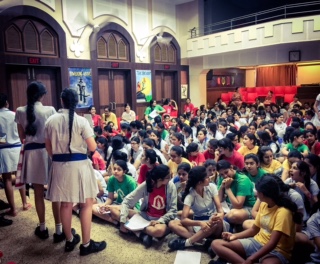 Since the inception of the Women Of India Summit, Mudita and I have been bombarded with requests from all corners from Mumbai, Goa, to the south to districts like Bulandshahr and as far as Pakistan to bring WOIS to their towns and cities.
Creating and organising the Women Of India Summit has been one of the most interesting learning experiences out of all the various projects I have birthed.
On one hand we have managed to create, with the support of a long list of friends and well wishers an amazing platform for urban men and women to address notions of empowerment, self development & personal accountability.
On the other while trying to get the logistics up and running, dealing with outdated subversive & superficial attitudes in Delhi has made us want to just pack it all in and put it away so many times, I've lost count.
There is no other city more than Delhi or the NCR that needs to address how we teach, treat and address any and all issues related to gender, safety and freedom. And yet I have found that amongst the wealthiest, most connected and most abe to create change, the greatest reticence to do so.
I think Delhi should be assigned its own special national icons as it lives by its own code that does not make sense anywhere but here.
Our national bird should be the Ostrich as it best exemplifies our residents first course of action to bury their heads in the sand, hoping someone else will deal with the problem, whether we are dealing with horrifying lack of security for women or our air quality.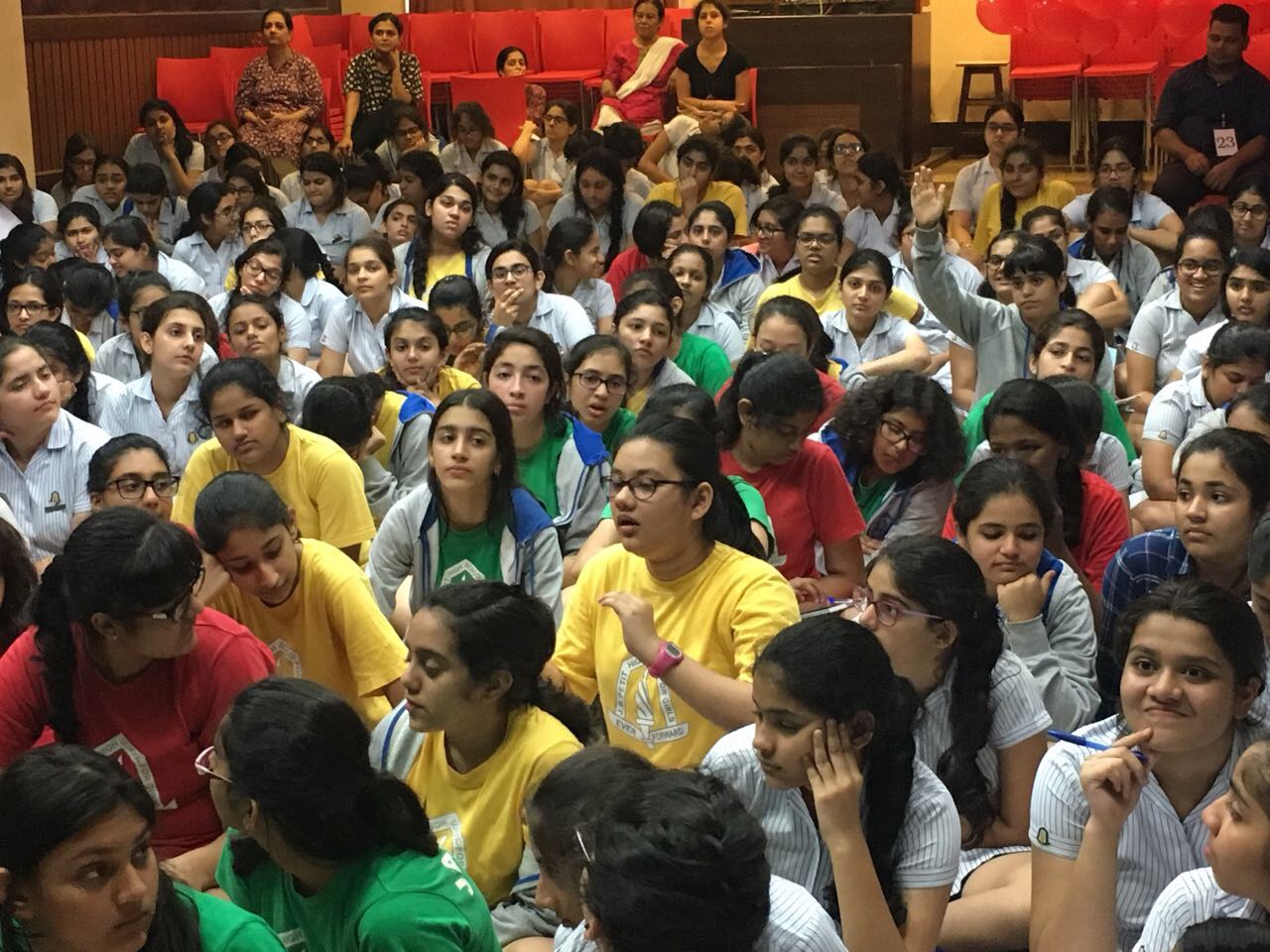 Of all the groups institutions I have ever facilitated workshops or discussions here or internationally, the students and staff at JB Petit school have brought me to my knees in awe and admiration.
The auditorium was filled with young girls from class 8 to 10 and we talked about everything from self esteem, to slut shaming, patriarchal narratives, labels, roles, relationships, sex workers to the business behind beauty pageant titles and fairness creams.
The deeper we went into taboo subjects the more encouragement the students were given from the school principal and teachers to speak up and to speak loudly.
It was clear that the principal and staff have created here, what exists nowhere in India today, a safe place for girls to be themselves, fully and wholly without any restrictions.
There wasn't a hint of censure or censorship.
If I could I would send all teachers in the NCR for training to Mumbai to J.B. Petit, our goal for the Women of India Summit would be achieved.
My absolute gratitude to Kaizaad and Mahabanoo for including us in the launch of One Billion Rising and the fun, juicy and inspiring conversation with the students. And my hats off to the principal and teachers who have created such a safe and nurturing environment.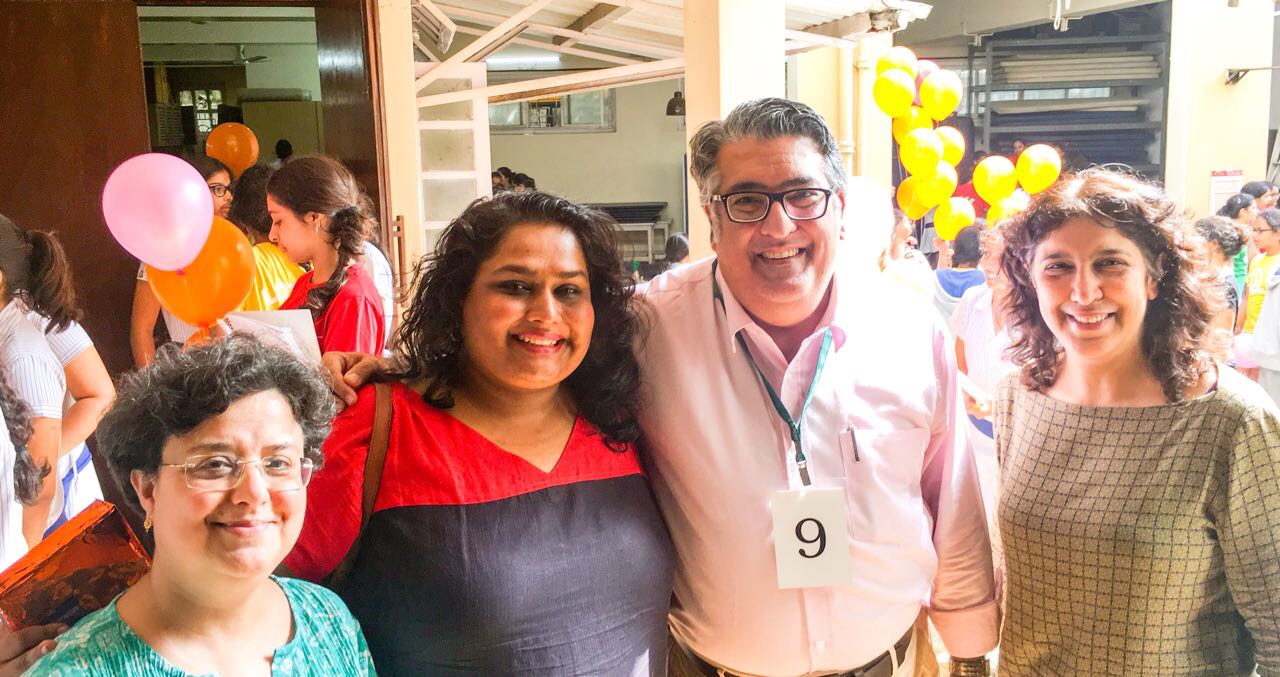 After my talk I was thinking that these girls already know the truth of who they are and how capable and powerful they can be. What they need from us is to create and sustain structures, socially and professionally that will be able to support and honour their gifts, allowing them to take their rightful place as the future.